So…I have a confession to make.
I don't read ARCs. (Advanced Reader Copies) And I don't have any interest in them…like…zero. O.o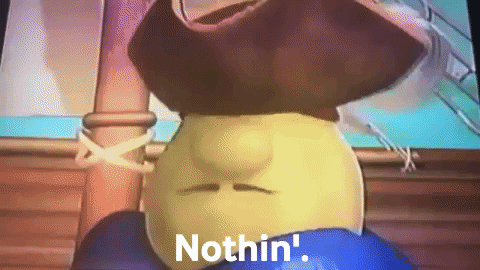 Shocking, I know. XD But I have my reasons. It feels like everyone on the bookish internet is obsessed with getting and reviewing ARCs. In fact, it may be one of the main reasons why they have a blog. I feel like if there was a list of requirements to have a book blog, signing up to get ARCs and reviewing them would be one of the main ones.
I know there isn't any "rules" to having a book blog or getting involved in the bookish community, but I feel like I'm being kinda controversial with this post, because I don't think there are many book bloggers who don't read ARCs and would share my thoughts.
So I guess this is going to be kind of like a little chatty discussion post? I'm not really sure what this is, and I've never done a discussion-type post before so we're just going to wing it and see how this goes. XD
*Disclaimer: I am NOT an expert on any of this, these are just my own opinions that I've had and made from observing how the "ARC culture" works.
Reason 1: I actually don't think they're that cool.
Honestly? I prefer finished copies. I'm pretty sure all ARCs are paperbacks, and I don't hate paperbacks, but I just really like hardcover books. Also, ARC covers aren't so fun to look at, because they aren't official. And yes, I know that's a stupidly materialistic way of thinking, but I'd be lying if book lovers don't care about how pretty the cover is. It just makes you want to read a book more…or less. And ARCs…well…they don't make me any more interested in them, despite being a copy of a book that I could read before they're even published, which sounds really cool in theory, but…well that brings me to my next reason.
Reason 2: I'm actually more interested mostly in backlist books anyway.
Seriously, I should be called the queen of backlists. XD There are books I've owned since like probably 2014 or 2015 that I still haven't read yet. And honestly, most of the time I'd actually rather read them than books that were published this year.
Why? Well, it could be that I'm the kind of person that likes to savor things. I feel like my interest actually grows when I keep my books unread a little longer. Though I know sometimes if I keep them unread for too long I can lose interest. Sometimes I feel like if I read a book immediately that hasn't been on my radar for very long, I'm afraid it'll kind of be a waste if I don't like it? Like that might be a reason why I'm not in the mood to read Sorcery of Thorns right now, even though I'm enjoying it so far. I think it's the fastest I've ever gone from getting a copy of a book to actually reading it. I don't think my interest in it had enough time to…"marinate" for lack of a better word?
Also…I'm not a very "trendy" person. Honestly trends annoy the heck out of me most of the time. Especially internet trends. And sometimes when I see everyone talking about a certain book, yes it will get me more interested, but honestly I'm almost never like: "OMG I need that right this second." Instead I'll file it away on Goodreads for when I'm ready for it on my own time. Which is probably why I have over 2,000 books on my to read shelf but let's not get into that right now. XD
Reason 3: It seems to cause a LOT of stress I don't need.
I see so many bloggers' TBRs consist of probably 90% or so of ARCs and new releases. (Okay that's a total guess, but it sure seems like that sometimes. I'm sure it's a majority.) And in turn in a lot of their posts they're stressing out about all the deadlines they have to make to review them for publishers while the book is still relevant. I know lately we're encouraging each other to not overcommit and stress ourselves out too much, especially if it affects our health, which is great, but honestly? If I don't have any interest in ARCs and the whole "rat race" I feel like it's kind of become, then I just don't want to take part in it, even though I kind of feel obligated as a book blogger to do it because everyone else is.
Reason 4: I'm still treating reading/blogging as more of a hobby.
I'm building my blog slowly. I haven't done anything to monetize it, and I suck at social media. I have my blog because I like talking about books in general and meeting others who share my interests through it. I really can't bring myself to care about about trends and new releases as much, and don't care about the business side of things. At least not as much as I feel like everyone else does. As much as I feel like I should. But should I really?
Does this make me a bad blogger because my reason for blogging isn't to review new books and get free ARCs like I feel most people do? Is it bad that I feel like I'm failing my "duty" as a book blogger because I'm not really helping that much to contribute to the publishing industry and promote sales of new releases but just to talk about books in general? Will this attitude hurt me if I ever actually become a published author myself one day? I worry about this a lot. Especially with writing my own books. But I'm just not ready to think about that side of things yet because I know it isn't helping my mental health right now.
So…What about you? Am I alone in thinking like this?
All credit goes to the authors of the images.
What Do You Think?:
<a href="Designed">Designed">Designed">Designed">Designed">https://www.freepik.com/free-vector/blue-christmas-card-in-watercolor-style_816724.htm">Designed by Freepik</a>
Credits:
<a href="Designed">Designed">Designed">Designed">Designed">http://www.freepik.com/free-vector/soft-background-with-a-cute-blue-watercolor-stain_1064674.htm">Designed by Freepik</a>
Featured Image:
Cover photo created by freepik – www.freepik.com
Gif: