Hi guys!!!!!! I'm SO excited to have the privilege of being a part of the blog tour for Spark: A Little Book of Poems, written by my good friend Allison from A Farm Girl's Life! 😀
This is the adorable cover! Isn't it so beautiful?! She designed it herself! Ahem, I may have stolen the image from Allison's announcement post, sorry! But the image on Goodreads was just too small, and I obviously can't take photos this professional looking, plus I don't have a copy of it yet. 😂
Anyway, for the blog tour, I sent Allison some interview questions, so let's see what she has to say! 😀
When did you start writing poetry? Are there other styles you like to write in?
I started writing poetry… yikes, I don't know! I wrote a couple of terrible poems in my bullet journal quite a few years past, but I don't think I started seriously writing or liking poetry until two or three years ago. Are there other styles I write in? Well, depends what you mean. I pretty much only write in free verse because I'm TERRIBLE at rhyming poetry (how do people do that?!), but I do like to write concrete poems – poems where the words are scattered across the page or bunched together to make a shape pertaining to the poem. It's like art and writing at the same time! You might have seen some poetry by E.E. Cummings like that, and I have a little bit of concrete poetry in the book.
Me: I don't know much about poetry, but concrete sounds cool! I can definitely see you writing in that style with all the pretty hand-lettering art you do. 😀
What was your inspiration for your poetry?
I get inspired by all sorts of different things: the people I'm around and their stories and personalities, the weather or nature, something that's happened in my life, and often a single phrase that pops into my head and serves as the seed from which eventually blossoms a full poem. 🙂
That's where I get some of the inspiration for my novels that I write too. 🙂
Did you illustrate your own poems or include any of your photography in this book?
Yes, I did all the illustrations in Spark myself, although I chose not to illustrate every poem. I designed the cover myself as well, although that wasn't strictly art – I based it on my painting and then edited it in Photoshop to get it just right. I didn't include any of my photography, though; I prefer the more unstructured way art goes with poetry. 🙂
That's so cool! And I agree, illustrations make writing feel a lot more free and personal than photos might.
How many poems do you think you've ever written in your life?
Maybe 200-300? I'm not sure if that feels like a lot or a little. I've now published 154 poems and I haven't written a ton past that, but there have definitely been poems that didn't make it in the book, plus ones from long ago that I wrote for school or just for myself.
Wow, 200-300 sounds like a lot to me. 😂
What's the last book you finished reading and what did you think of it?
I just finished Fawkes, by Nadine Brandes! I thought it was good, but I don't know if it lived up to all the hype, for me. The pacing felt a little weird, like it was always super suspenseful and yet slightly draggy at the same time? I dunno. But the world building and history integration was AMAZING. And the plot twists and everything… yeah, it was a really good book!
Oh I own that book and it's definitely on my TBR! (To Be Read list for those who don't know 😛) I really admire Nadine Brandes so I'm SO excited to read her books!! I'm glad you enjoyed it!
Where's the furthest place you'd traveled to?
British Columbia, Canada. 😂 I know, isn't that sad? I've never been to another country except Canada, although I've been to I believe 41 of the 50 United States!
*Mumble-whispers:* You should come to Alaska! Then you'll have your 42nd state and it's only like…a couple thousand miles more north than BC? 😂
What's a favorite childhood memory?
There are so many to choose from… creaming corn, taking Dad lunch in the field, going on hikes, playing with cousins… but one of the most special parts of the year to me as a kid was Christmas Day (not surprisingly). We always had our Christmas celebration first as a family; then drove up the hill to celebrate with my grandparents and cousins. Christmas was basically tradition after tradition, and that, along with the gifts and the coziness and the meaning behind the holiday and being with people I loved made it a simply magical time of year. How we celebrate Christmas has changed since we've moved, but I still love it. 😀
That sounds amazing! I WISH I HAD A BIG FAMILY! 😭😭😭😂
Do you have any other interests that people might not know about? Like other than art, blogging, photography or writing? Something you don't talk much about on your blog?
Good question! I really enjoy singing and playing piano, which I don't talk about as much. I absolutely love being on the worship team at our church – praising God with beautiful music and my beloved church family just makes me so happy.
Thanks! 😂 Oh that's right. I remember you mentioning that on your blog a little bit. I love music too, though I don't really do anything with it anymore. I used to be in 4 different choirs and I played piano too when I was little. 🙂
Do you have any writing/blogging/art/photography advice to give?
Well, that's a loaded question! 😂 Let's see. My general advice to creative people would be to 1) share your talents with others, and 2) have fun. There are definitely times to push yourself to create when you don't feel like it, but too much of that can cause burnout and might make you start disliking what you used to love. If creating is literally your job, schedule time to do what you love just for the fun of it, whether it's taking photos on a walk, doodling without making a finished piece of art, writing a sappy short story because it makes you happy, etc. Creating is a joy; don't let it become just a chore!
And, briefly… writing advice: be concise with your words and choose them carefully. Poetry is a great exercise in saying only what you mean, but you could also challenge yourself to create a story in, say, 100 words or 300 words. Prune it carefully and see where you end up.
Blogging advice: be yourself. Show your character, because people want to know the person behind the blog, not just read detached posts.
Art advice: make a LOT of art, and please don't be afraid to experiment. Try eeeeeverything: different styles, different mediums, different supplies. Make a lot of bad art, and then just throw it away and try again. You'll get there.
Photography advice: focus (ha!) on creativity. Anyone can take a picture of a flower – how can you stand out? Take your camera with you on adventures, and train yourself to see good photographs all around you. Grab the fleeting moments – that's what photography is about, after all!
This is all great advice! You are just so wise. 😂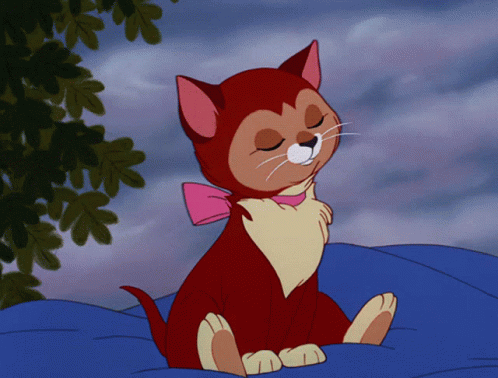 And finally, what are some future goals/plans that you have for your poetry, art, photography, blog or life in general?
I'd love to publish more poetry books in the future, and also a more finished, "real" book with longer sketches or poems more about experiences as a farm girl and the memories I have from growing up. I'd love to get published for real one day, but that's not, like, an all-consuming passion for me as I realize poetry is one of the hardest genres for that goal. As for art – I'd love to become an illustrator, and maybe illustrate a children's book or partner with some sort of graphic designer, to spread my artwork to a bigger audience. I'm pretty happy with my current level of photography, but I want to keep sharing that with people. I'd love to self-host my blog sometime, but I'm not sure when that will happen. And for life in general – someday I hope I can be a wife and a mom. ☺️ ❤
Ooooh, and autobiographical type of poetry book would be amazing! I'd totally read that! And I can TOTALLY see you being a children's book illustrator one day!!!! I just want to collect ALL of your work, even things you haven't done yet! 😂
Thank you for your time Allison! ❤ 😀
Allison Beery is a Christian teen with a passion for creating and capturing beauty, whether it's through writing, art, photography, or taking a walk in the woods. She lives on a big farm in Central Virginia with her parents, four siblings, and a multitude of pets. She strives to glorify God in everything and love people genuinely. Learn more about her at her blog, A Farm Girl's Life, or stalk her art Instagram @thecolorboxstudio.
You can buy her book here!
And add it and her previous poetry book on Goodreads!
Also follow her blog and her Instagram! Her art is literally amazing! ❤
Follow The Blog Tour!
October 25 (Friday) Allison @ A Farm Girl's Life – Blog Tour Announcement, Author's Intro, + Giveaway Begins
October 26 (Saturday) Aria @ Aria Lisette – Book Review
October 27 (Sunday) Amie @ Crazy A – Book Review, Author Interview, Poem Snippets
October 28 (Monday) Jo @ Pananaw – Book Review, Snippets, and Author Interview With a Twist! 😉
October 29 (Tuesday) Sam @ The Chocolate Box – Book Review & Poem Snippets
October 30 (Wednesday) Megan @ A Barefoot Gal – Mini Book Review
November 1 (Friday) Hannah @ The Striped Plaid – Book Review & Poem Snippets
November 2 (Saturday) Charis @ Charis Rae – Mini Book Review & Instagram Q&A
November 3 (Sunday) Heather @ The Frozen Library – Author Interview (You are HERE 😛 )
November 4 (Monday) Clara @ Clara & Co – Book Review & Author Interview
November 5 (Tuesday) Allison @ A Farm Girl's Life – Blog Tour Wrap-Up + Giveaway Winners!
Giveaway!
Allison is giving away some pretty fun stuff, and to enter you can answer my questions under the "What Do You Think?" card below! (You get extra entries if you blog hop and answer each hosts' questions on the tour! 😀 ) Also don't forget to fill out the Raffelcopter form to officially enter and see more info about what she's giving away in Allison's announcement post!
All credit goes to the authors of the images.
What Do You Think?:
<a href="Designed">Designed">Designed">https://www.freepik.com/free-vector/blue-christmas-card-in-watercolor-style_816724.htm">Designed by Freepik</a>
Credits:
<a href="Designed">Designed">Designed">http://www.freepik.com/free-vector/soft-background-with-a-cute-blue-watercolor-stain_1064674.htm">Designed by Freepik</a>
Featured Image:
Background vector created by freepik – www.freepik.com
Book Cover:
Gifs: