Hey guys! Today for Top Ten Tuesday, (hosted by Jana @ That Artsy Reader Girl) we are listing changes we've recently made in our lives that have to do with reading. Though I could only come up with five, I still thought this was a fun prompt! Then…at the end of this post, I have a fun special announcement! 😀
Listening to audiobooks more.
Ever since I first heard of Libby on Bookmarked earlier this year, I linked up my library card to it and it makes listening to audiobooks so much easier. I like that it's free if your local library uses it, so there's no need to subscribe to anything. I've been taking advantage of it and using audiobooks a lot more often. This year I've listened to 19 audiobooks, and last year I literally listened to like…2. XD And before that I didn't listen to audiobooks really at all. I definitely prefer physical books the most, but I'll admit it is nice to get through books a lot more quickly. I usually listen to audiobooks of books on my TBR that I'm on the fence about and not sure if I'll like. That way I feel a little less guilty if I have to DNF them, and sometimes I'm pleasantly surprised! 🙂
DNF'ing more.
I've definitely been DNF'ing a lot more recently, and being sure to pick up books I'm actually interested in reading. I feel bad when I DNF them really early on, but I'm starting to get better at not forcing myself to keep reading books that I'm not enjoying, especially with my being in a slump and my mental health not being the best lately.
Reading more fantasy.
I've wanted to get more into fantasy this year, and I feel like I definitely have. Which might be part of the reason I'm in a slump? XD I think my brain might be a little too tired with all the complex and heavy stuff they can have in them. I'm still going to finish the books I have planned for the rest of the year, but maybe I'll start next year off with going back to contemporary for a little bit. XD
Stopped writing reviews.
I just was getting too stressed out keeping up with writing full reviews, so I just started writing more mini reviews in "recently read" type of posts. So far it seems to be going good, though a little more difficult to keep track of what books I have talked about before and ones I haven't, but I'll figure it out. XD
Started using Bookly.
I heard about Bookly in someone's post, (I can't remember who, oops.) and though I love Goodreads, I kinda like how this helps me set a reminder to read, take notes right in the app, set monthly goals, and time myself reading so I can see how fast I read and plan accordingly. (I'm such a slow reader. XD I think on average I only read about 40 pages an hour!) I've only been using it for a few days, but so far I like it. Hopefully it can help me stay out of slumps and read more!
Announcement!
And now it's time for my news! I'm SO excited to officially announce that…
…
…
…
…
…
I'M A HOST FOR BOOKENDING WINTER!!!!!!!!! 😀 😀 😀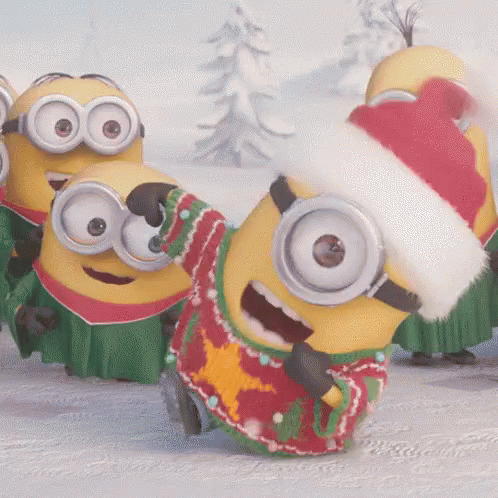 That's right, December 12-15th, I'll be taking the reins (haha, see what I did there?) for Bookending Winter and sharing fun winter/Christmas themed prompts for you all to do!
If you don't know what Bookending Winter is, it's a quarterly seasonal event run by Sam and Clo, that aspires to bring the book blogging community together by letting selected bloggers come up with themed prompts to share. Any bloggers who sign up for the event can choose to participate in it! Since it's running through December 1-31, the theme is winter and/or Christmas, but you don't have to stick to the theme at all, and you can even come up with your own prompts!
I'm probably not the best at explaining it, so you can read more about it and sign up for the event in Clo's post here! 😀
It'll be such a fun and festive event so I really hope you do! I'm SO excited to be a host, especially since my blog is already winter themed. XD I have some great ideas for my prompts so I hope you all will enjoy them if you come join us!
All credit goes to the authors of the images.
What Do You Think?:
<a href="Designed">https://www.freepik.com/free-vector/blue-christmas-card-in-watercolor-style_816724.htm">Designed by Freepik</a>
Credits:
<a href="Designed">http://www.freepik.com/free-vector/soft-background-with-a-cute-blue-watercolor-stain_1064674.htm">Designed by Freepik</a>
Featured Image:
Background photo created by freepik – www.freepik.com
That Artsy Reader Girl's Blog:
http://www.thatartsyreadergirl.com/