Hey guys! We've come to the close of my hosting days for Bookending Winter! D: But before I pass the baton to Emmie @ Another Night of Reading tomorrow, I want to celebrate with another original book tag! (I haven't written any tags before this and I'm doing TWO in one week WhAt?!) This one is themed around one of my Favorite Christmas movies that I grew up with, Christmas With the Kranks! I always have to watch it at least once every Christmas, and I thought it would be fun to come up with some elements from the movie to use as questions and somehow relate them to books!
I'm pretty proud of myself, I did a good job…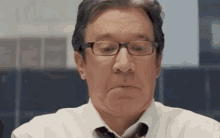 …I think. XD
Feel free to steal the gifs I used, just remember to credit them! Enjoy!
Skipping Christmas-An off-season book you've read during the winter:
I'm not that much of a seasonal/mood reader, so I'm almost always reading books that don't really match my surroundings. XD This one is set during the summer, but I read it in February cuz since it's a romance and the cover is kind of a light pink I thought it would also work for around Valentine's Day? Also I mostly read it for my book club's contemporary theme for the month. 😛
The Kranks-A family that might be a little dysfunctional: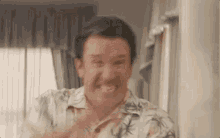 I LOVED this book so much, and the family relationships were one of the best things about it! Both Sam and Avery and the De Lainey's have their own issues they're dealing with, but really who doesn't? XD
Crazy Neighbors-A well-meaning character that's…also kinda scary: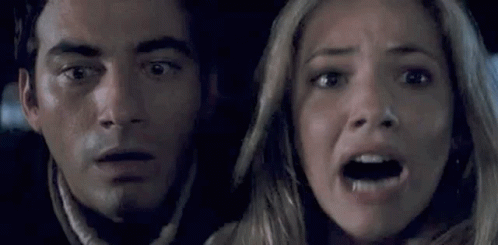 The best answer I could give for this is probably Silas? Or Nathaniel? Silas can be scary, though I'm not sure about his intentions. I didn't make it all the way through this book. XD
The Only Dark House On The Street-A character that's kind of a Grinch:
The best person I could think of for this one was Sir from Snow Like Ashes. At least for how he is earlier on in the series. He doesn't strike me as the type to decorate for Christmas or celebrate many holidays at all with his gruffness and tendency to focus on his missions and nothing else.
Blair-A character that everyone loves:
The safest bet I could think of was probably Prim from The Hunger Games or someone from Harry Potter. And since I've never even read or seen Harry Potter Prim made the most sense. XD
The Tanning Salon-Your favorite fictional embarrassing moment:
The glitter bomb seen was pretty iconic I think! XD
Hickory Honey Ham-A book where things didn't go exactly according to plan: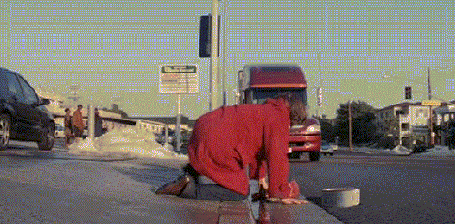 Things not going according to plan is basically this ENTIRE book. XD I knew it would be the perfect answer for this question! Chaos and shenanigans definitely abound! 😛
Marty-A character that might not be what they seem:
Jest or Raven could be pretty good answers for this. They both have a kind of mysterious quality that comes into play later on in the book, and it made the plot all the more interesting when they're identities were revealed.
Quick, The Party's Back On! -What's a great holiday memory? (Your own or one a character has that you like reading about.)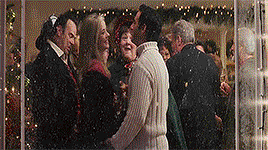 Once when I was about 11 or 12, it was Christmas Eve and my mom and I drove past some construction guys working on the traffic lights just down the road from from our house while it was dumping buckets of snow. I felt bad for them having to work on Christmas Eve in so much snow, so I had the idea that we should bring them some hot chocolate. My mom thought it was a great idea, so as soon as we got home we made homemade hot chocolate in a giant pot on the stove. When it was done we put it in one of those big plastic orange dispensers and brought cups to take to them. I was too shy to actually talk to them so I stayed in the car when we went and let my mom give it to them, but she said they were really touched by it and it made me feel so good. 😀
Change of Heart-A character who you feel pulled a 180. (Good or bad)
I just never really understood why Kaz made his decision that he did at the end of this. I still have yet to read Crooked Kingdom, but I just didn't think Inej and his relationship progressed that much in this for the ending to make sense to me. It's hard to explain my thoughts without spoiling too much, but I just didn't totally understand why he cares about her enough to do what he did to help her? It just seemed like he had a random change of heart and I was left kind of confused.
All credit goes to the authors of the images.
What Do You Think?:
<a href="Designed">Designed">Designed">Designed">Designed">https://www.freepik.com/free-vector/blue-christmas-card-in-watercolor-style_816724.htm">Designed by Freepik</a>
Questions:
<a href="https://www.freepik.com/free-vector/christmas-frames-wreaths-and-borders-watercolor-collection_3399245.htm">Designed by Freepik</a>
Credits:
<a href="Designed">Designed">Designed">Designed">Designed">http://www.freepik.com/free-vector/soft-background-with-a-cute-blue-watercolor-stain_1064674.htm">Designed by Freepik</a>
Featured Image:
Background vector created by BiZkettE1 – www.freepik.com
Book Covers:
Gifs:
https://tenor.com/search/christmas-with-the-kranks-skipping-christmas-gifs