Sooooo this was supposed to be wrapped up in my post for Top Ten Tuesday cuz the topic was "10 Most Recent Additions to My Shelf" but I just didn't get around to it.
Which is okay though cuz this is probably going to be long enough and I've gained more than 10 books plus some other stuff anyway. XD
Also my post schedule is gonna be kinda random up until February since I'm trying to catch up on all of the 2019 wrap up/stats kind of posts that I really want to do that I haven't gotten around to until now, so hopefully in the next couple weeks you won't get too sick of me. ;P
*Also, just a disclaimer; this isn't to brag or anything, it's just to share my appreciation and excitement for everyone (that I know online at least) that got me gifts. (And to share the books that have been added to my shelves. 🙂 ) You didn't need to, but they were such great ones and I love them so much, THANK YOU! ❤
Christmas:
First up is a hardcover of My Lady Jane from Amy. (And the adorable little bookmark that came with it. 😉 ) I was SO excited to have a physical copy of it for myself and I'm totally rereading it this year!!!!!
Okay next is the presents from my #TBTBSanta Michelle, and though I didn't open them until my birthday, I'm still including them with the Christmas stuff. Here is a pic of how so prettily she wrapped everything! ❤
The hot chocolate, dark chocolate Hershey's, and peach tea are so good! 😛 And that bookish cross stitch she did herself! It's hanging up on my wall right next to my shelves right now. 😀 And the bookmarks are SO GORGEOUS! They look like a watercolor design which I love so much, and the one on left says "Reading in a Bookish Wonderland" and the one on the right says "Writing is nothing more than a guided dream-Jorge Luis Borges."
Here's the back of the bookmarks, and a OUAT THEMED CHARM BRACELET AHHHHHHHHHHHHH!!!!!!!!! ❤ ❤ ❤ Once Upon A Time is definitely one of my favorite shows of all time, and I've always wanted to have something related to it! (Besides my Emma Swan Funk Pop of course. 😛 ) This is just SO FREAKING COOL I mean look at all the detail! And I love that it's a bracelet. I don't wear jewelry a ton, but this I definitely want to wear all the time and I don't care who thinks I'm weird. XD
I told her I have a pen pal that I love writing and doing envelope art with, and she got me this adorable stationary!!!! ❤ I love how simple but unique each set is and that I can mix and match combinations!
She also got me a cute card and a Snow White Funko Pop!! And OMG I LITERALLY ALMOST CRIED when I opened that gorgeous Barnes & Noble edition of Peter Pan! It's SO SPARKLY! ❤ Also funny story, I happened to see Queen's Assassin for the first time and thought it sounded so cool and added it to my Goodreads the morning of my birthday, literally just a few minutes before I opened it! XD Michelle said she sent it based on my Goodreads shelves, and also it's my first ARC! So that's cool. 😀 And I'm SO excited about To Best the Boys and Sky Without Stars too, cuz they both were pretty high on my TBR.
Next is some beautiful verse cards that Allison made! I LOVE her art so much, she's just so amazing. :,D
And here's some gorgeous earrings from Beth, a family friend! I was SO happy to get these, because I have a snowflake necklace from my mom that I got when I was like…13 maybe? And I have some small stud snowflake earrings, but I've always wanted pretty dangly ones to go with it, and now I finally do!!! ❤ 😀
Spark, the poetry book, was also from Allison and she wrote and illustrated it herself! I was actually on the blog tour for it where I interviewed her, and I'm so excited to get to it! 😀
The card and the blue scarf was from my grandma, (it's SO SOFT) and the rest (chocolates, sparkly bear, angel keychain, and a lotion/body wash set) were also from Beth! 😀
The blanket (again, SO SOFT!) was another thing from Beth, (she got me a lot, wow. XD ) And the Frozen 2 body wash was from my mom. XD I saw it in the store and was like "Okay I know these are for little kids, but they're SO CUTE and I'm running out of body wash anyway and it says they're collectible. I can wash them out when they're empty and put them on my bookshelf!" And okay I was half joking, but apparently she got them for me anyway. XD And I actually really love them so much. I mean look at Olaf and Sven! D: ❤ ❤ ❤
Birthday!
More things from Beth! Except this was for my birthday. XD I LOVE this pencil pouch so much! It's soooo pretty and very me. 😛 I use it to hold all my markers for bullet journaling.
And all of these are birthday gifts from Allison! I love the gorgeous stationary and gold pen she used, and the washi tape ahhhh!!!!!!!! ❤ The mini calendar is so pretty too, though it was supposed to turn into it's own stand and I accidentally broke it and had to tape it to get it to stand right. Oops. XD But it's okay.
And I've used the spiced coaster a few times with my hot drinks and it smells so good! Though it doesn't quite waft into the air like it's supposed to? But it makes the bottom of the mug smell good. And…your hand if you touch it. XD XD I love it though, and the quote on it! And the stress ball is so squishy and changes pink when you squeeze it and it's SO addicting! XD I'm so touched by all the gifts she sent; she wrote in the card all her reasons for picking everything out and it was just so sweet! ❤
My friend visiting from college in Texas gave me this nail polish, more chocolate (I've somehow gotten SO MUCH chocolate lately OMG. I have a cookie jar that's literally filled to the brim with it! 😛 ) and she knew I finally joined Bookstagram, so she got me a letter board for it! It'll be interesting coming up with ideas on how to use it. 😀
My amazing friend Alex got me these awesome writing materials so I can be prepared to tackle revising my WIP soon! The notebook is so pretty, and the part across from the flowers has a really cool bumpy texture too! The cupcake card is so pretty and sparkly that I had to pin it up on my wall, and the gift card I…um…ahem…used to buy more books. 😛 Oh, and coffee! XD
And my other friend Katya got me a notebook too! I don't usually like yellow, but this is adorable!!! And she also got me those cute elephant earrings and mud masks. Which I've never tried before so I'm kinda intimidated. 😛 Also I kept the silver and white string she tied it with to braid into my hair cuz it was really long and pretty. XD
Here's an inside look at the notebook! I just love the cute design and teal accents. 🙂
Look at the little pencil, it's like it's drawing the lines! XD So cute! And all through the notebook it was sectioned off with these inspirational quote pages like this one, so I could use it for multiple topics. 🙂
And last but not least, all the stuff I splurged on on my Barnes & Noble trip. 😛 I was totally planning on using my own money cuz I really wanted to, but one of my mom's friends literally handed me a $100 and was like, "Here, spend it on your birthday." And I was just kinda like-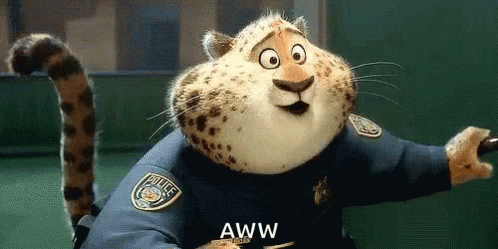 And on top of that I ended up getting that $25 B&N gift card from Beth, so yeah I definitely had a spree. XD Also I think a lot of things were on sale that I didn't realize, and I ended up having a lot more leftover than I expected! 😀
So, at the top is an Epic Reads mug that I've seen all over the internet, and I almost didn't get it cuz I didn't have a lot of room for mugs, but even my mom was like "Uh yeah, you need this!" XD I've used it for tea, coffee, and ice cream so far and I really really love it!!!
And I LOVE the Olaf bookmark, it's just so cute and perfect! I almost didn't get him either cuz I found him in the kids section and I was almost too embarrassed to go over there cuz I feel kinda awkward and too old now but I'm glad I did. XD While I was over there I also picked up The School for Good and Evil, which every time I'm shopping in a bookstore I come really close to getting but I kept deciding against it for some reason. But I finally got it! And Song For a Whale which sounds awesome, and I think it's set in Alaska for at least part of it maybe??
Sea Spell, See How They Run and Love & Luck are sequels I really needed, Coral I'm excited about too, and Conceal Don't Feel…hello, Frozen retelling!!! And it was a B&N exclusive with a extra chapter so I couldn't pass it up. 😛 I almost didn't get Cinder either because I was planning to just listen on audiobook. But since I did enjoy Heartless and I've at least gotten my foot in the door with Marissa Meyer books, my friend recommended it to me years ago, I love retellings, and I'm getting more used to reading sci-fi, I decided there probably isn't much of a reason why I wouldn't like it and I'll probably want to collect the series. …Also it was 50% off. XD
So yeah, it was a pretty good Christmas and birthday. 😀 Thanks so much again for anyone who sent me something! I LOVED literally everything! ❤
All credit goes to the authors of the images.
What Do You Think?:
<a href="Designed">Designed">https://www.freepik.com/free-vector/blue-christmas-card-in-watercolor-style_816724.htm">Designed by Freepik</a>
Credits:
<a href="Designed">Designed">http://www.freepik.com/free-vector/soft-background-with-a-cute-blue-watercolor-stain_1064674.htm">Designed by Freepik</a>
Featured Image:
Background vector created by freepik – www.freepik.com
Gif: